WordPress for Affiliate Marketing
Post id: 4765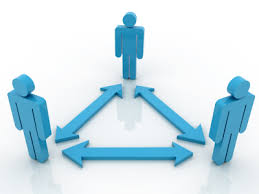 Affiliate marketing is very enticing because it doesn't require that you create your own products – you're simply profiting off the creations of others. But it's not automatic money, either. You do have some work to do to generate traffic and sales.
The first thing you want to do is register a domain in your niche with keywords anchoring the domain for relevancy. You might not be in the "make money" niche – you might choose to promote fitness products, for example.
Once you get a domain and have reliable hosting, install the WordPress blog onto your domain using Fantastico De Luxe or the long installation method if you're more tech savvy.
You want to get all of the settings in place before you begin adding content, such as the permalinks so that each post has a URL that's search engine optimized. If you have custom graphics or a premium theme, install them prior to content creation as well.
Google might be knocking on your blog door quickly or it may take awhile to find your blog, but you want to have some sort of content for them to crawl and index as soon as possible.
Before you begin affiliate marketing, you need to keep in mind that your blog is going to act as a beacon for visitors in your niche. Those people will be relying on your recommendations, so it's best if you truly identify the products that can fill their needs.
You can promote a variety of tangible and digital products depending on your niche market. You need to get signed up with the affiliate programs at ClickBank, PayDotCom, Share-a-Sale, Commission Junction, and Amazon to name a few.
Start making a list of items you want to promote. Your blog will review and recommend certain products, so you'll want to explain what the product is, why it's a good investment, and how it compares to its competition.
The more personality you breathe into your blog, the better it will convert. A cold blog where the visitors don't get to know the author doesn't build trust with a target audience. You can sometimes get complimentary review products from digital product creators, if you indicate that you'll be reviewing it. But if not, make sure you buy a copy or item so that your reviews are real and unbiased.
A good balance of pros and cons is crucial to the authenticity of your blog. If everything's always rainbows and unicorns and you never find anything wrong with a product, then it will sound off alarm bells to your visitors, who will know you're just in it for a quick buck.
Place banner graphics and text links in your sidebar and rotate them, while keeping an eye on conversion statistics. Have a banner that's horizontal placed beneath your header. And whenever you write a new blog post, make sure you hyperlink to the affiliate product using your affiliate URL.