7 Reasons Why WordPress Is The Best Way To Build Your Online Business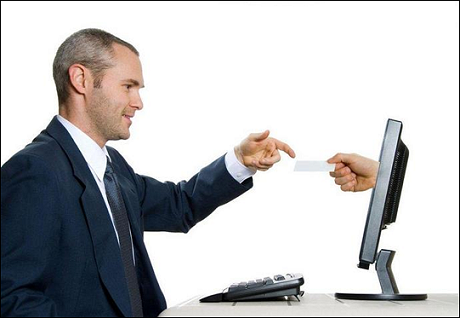 WordPress is so much more than a blog. Many of you probably know about WordPress.com and the ability to create fast free blogs. You may even realize that you can self host WordPress by uploading the program to your own server space. But the fact is, WordPress is fast becoming the most used website building platform used for all websites being built today. There are so many reasons this is true but let's look at seven of them.
Easy to Use — WordPress is easy for the lay person to learn and use to build very good websites within hours. One can find a template or "theme" in WordPress parlance, and then simply edit that theme to fit your needs without ever knowing any HTML or CSS. Once you learn how to customize a theme anything is possible.
Search Engine Optimization — Otherwise known as SEO, search engine optimization is almost automatic within each theme that you use with WordPress. You can also get fabulous additional "plugins" that will make your SEO even better, without knowing a single line of code.
Great Support — Due to the fact that WordPress is an Open Source software there is a very active and helpful community. This means there are also a lot of people that can be hired to help you with your WordPress website if you don't want to build it yourself. But, even if you do want to do it yourself there are also many people you can ask for help.
Awesome Add-on's — WordPress has little add-on's called extensions. These are also known as plugins. Plugins can be easily installed within just a few clicks on your WordPress website. They will give your site more functionality, such as adding on a shopping cart, affiliate program, or something smaller such as featured posts. Adding such fun items as fun commenting functions, polls, ratings, social media icons and more to your website becomes possible with just a few straight forward clicks.
Content is King — WordPress is much more than a blog, it is in fact, an entire content management system. We've all heard the phrase "Content is King" and this is true. WordPress allows the content to be the main part of your Website in focus. You can easily update content on any page of your site very simply without knowing any code at all. No need to ask your webmaster to do it.
Customizable — There are many Themes which provide the look and feel of your WordPress Website, but even the themes are very customizable if you learn to use CSS and HTML. Even if you don't know how to use these things you can quickly learn due to all the tutorials available and all the help available within the active community on how to customize any theme. You can even have specialized themes made relatively inexpensively compared to old style Web Designer costs.
No Hostages Taken — You will not be held hostage by your website designer for every last thing that you want done to your site. Once the site is designed and built you can easily change things on your own. You can even find someone else entirely, like a Virtual Assistant who specializes in WordPress updates, to perform tasks on your WordPress site less expensively than a designer.
Using WordPress as the program of choice has many benefits to it, the benefits above are just but a few. Once you get started using WordPress to create your business website you'll soon discover the ease in which you can design, build and maintain your business website with ease.