How to Create a Second Income
Post id: 179
What Is The Best Second Income Options?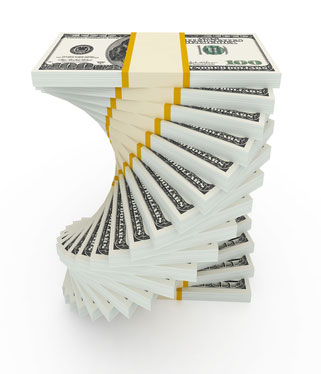 In today's economy, earning a second income is an option that many people find themselves pursuing.  Even if you're married with both members of the household working and bringing in money, being able to find a way to increase your income, even just a little, can help out tremendously.  Over the years, a number of options for earning more money have arisen but in most cases for it to really work for you, these opportunities need to fit into a specific mold.
Important things to consider when looking to create a second income:
Flexible schedule that matches your current free time
Not so demanding that you're drained of energy or motivation
Profitable
Capable of becoming a primary income with the right level of success
While it sounds as though finding the right source for a second income that fits into those guidelines will be difficult, the fact is that it's crystal clear to the folks doing it in the world of network marketing.  This opportunity, also called multi level marketing or MLM, is one of the best second income options available and offers all of the above features plus more.  You don't have to hold a degree to enter the field, and there really is something for everyone in the world of network marketing.  If you're looking for a second income, this is an option worth considering.
Deciding that using an MLM opportunity to earn a second income isn't that difficult to do.  But finding the right one for you to start with can be trickier.  Keep the following things in mind when looking for the right kind of MLM opportunity for you.
You want something that matches your interests, but will also be attractive to potential customers and must have great demand
Make sure that the MLM company you're looking at allows you to build multiple non competing MLM opportunities with your team. As you grow your team you want to offer them different products and service that they are already purchasing on a monthly basis. This is called transfer spending which leads to monetizing you're personal consumption or what I like to call Making A Living By Living
With that in mind, it's a good idea to begin with something you're familiar with to get the feel for network marketing and then, when you're ready, add some additional MLM company product and service offerings to expand your second income even more
Be sure you choose an opportunity that will attract potential team members – they're as important to your success as selling the product to customers
If you'll keep those four basic tips in mind then you'll start off your network marketing business on the right foot.  Finding success at earning a second income this way isn't an overnight thing, however, if you put the effort into it that it deserves you will achieve success. If you want help managing your MLM career, we can help by offering you the tools and training you need to build a network marketing empire and start earning a second income quickly.