Small Business Internet Marketing – The Secret to Its Success
Post id: 7549
Do You Have The Right Small Business Internet Marketing Plan?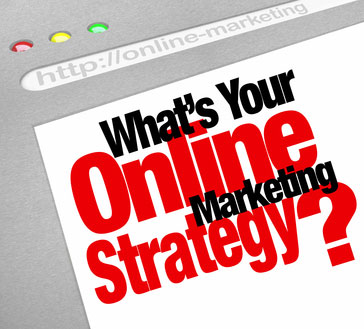 Small business internet marketing isn't about building a website and thinking "they will come" because they won't. They will only come after you get into the habit of marketing your website daily.
The foundation of any successful website these days is putting together the right keywords and key phrases. Your small business internet marketing plan will never become successful if you pick keywords that have millions of search results, if you sell shoes there's no way you can go head to head with Zappos.com or any other big companies in that business. You've got to look for an underutilized segment or "niche" within that overall heading of shoes, as an example "pink stilettos". These are keywords called "long tail keywords" or "keyword phrases" and will immediately get you further up on the search engines than by simply using the word "shoes".
Google's Keyword Planner is a perfect tool for beginners to find under-used phrases or long tail keywords. If you put in the words "leather shoes", Google will display a list of phrases built around that phrase and also tell you how often a selected phrase is utilized on a monthly basis. The Google keyword planner tool will return phrases like "red leather shoes", "where to buy leather shoes" etc., and it is up to you to choose which long-tail keyword phrases to use.
It is best to go with key phrases that are mid-range in search, say 3,000 to 6000 a month, any amount of searches greater than that will have too much competition. Your aim is to get on page 1 of Google's search results which is not easy, notwithstanding what a large amount of marketing "gurus" tell you.
The Google's Keyword Planner is a good free tool to start out with when putting together your key phrases for your small business internet marketing plan. There are better keyword research tools available, but you have to pay for them. One of the most popular keyword research tools used by Top Internet Marketing Experts is called Market Samurai. They have a free trial offer and if you want to laser target your key phrases you need to go ninja style with Market Samurai.
Google likes web sites that are regularly updated and contain relevant content. So get into the practice of writing at least a 5 hundred word article every day or so, which is keyword-rich. This will help you achieve success with your small business internet marketing plan.
Use your keywords within the first few words of your opening paragraph and again in the closing paragraph. Depending on the length of the article, use the phrase a couple of times more. If you are employing advertising through Google AdWords, this will also help Google to serve tighter targeted advertising to your website.
Then there are backlinks. These are the curse of any website owner but are a very important part of your small business internet marketing plan. There isn't any fast method to get around to building good relevant back links. Don't consider buying back links from a link farm, Google knows all about them and will ignore them and can even penalize you for them. There aren't any WordPress plug ins for building backlinks, only ones that get you back links through "do follow" blogs.
Using Article marketing as part of your overall small business internet marketing plan is a great way to get back-links as most article directory websites permit you to have one link out to your website, so again, you'll have to be ready to submit helpful and important articles, either right to an article directory site, or thru a "hub" that will distribute your articles to many sites for you. This does not cost a great deal and can be a time-saving way of doing it.
There are plenty of other things to learn about small business internet marketing. The points discussed above are really crucial if an individual wants to be successful with their small business internet marketing. These points are the least expensive but very important and can be used by people that are getting started.