Post id: 541
What to Look for in a Multilevel Marketing Company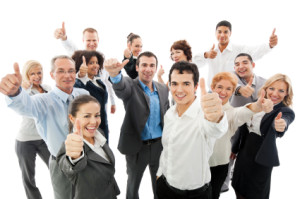 If you've decided that you're interested in joining a MLM business, you will want to do some research to get started. There are numerous companies out there, all offering different products and levels of assistance. The best multilevel marketing company that will meet your needs will depend upon your goals, as well as what the company offers. At the least, a good Multilevel Marketing business will need to have a solid background and foundation to stand on.
There are certain qualities that the best multilevel marketing companies will have in common, including the following:
Strong products or services that are both high in quality and demand
Support staff to help new members along the way
Training in sales and marketing techniques
Online marketing system or support
You'll want to find a multilevel marketing business that offers products or services that you would be proud to recommend. These should be something that is in high demand to begin with. There's a seemingly infinite variety of types of products to work with. Some of the most popular include those in the health and beauty, technology, travel, and home sectors. Think about what you and your friends buy most frequently, and use that as a starting guide to find a product you want to market. The best options will be those that a customer will want to buy repeatedly from you on a monthly basis. This will ensure that your revenue stream consistently grows.
Beyond the initial look at the types of products and services that are offered, however, you will also want to compare the support that each multilevel marketing company offers. The best businesses will help their members out by offering access to marketing websites, to help recruit and train new members. With these systems in place, you don't have to worry about the technological aspects of building your business and can focus solely on the marketing aspect of it.
With these tools in place, you will find that there are numerous benefits to joining a Multilevel Marketing company. Not only can you run your own business from home, but many people enjoy the social rewards that come from recommending products and recruiting new members to join their network. This makes this type of marketing opportunity all the more rewarding. To get started with finding the right company for your needs, you will want to think about your goals and write down a list of what's most important to you in a marketing opportunity. This will help you distinguish between the various options out there.