Network Marketing Is The Business Builder Tool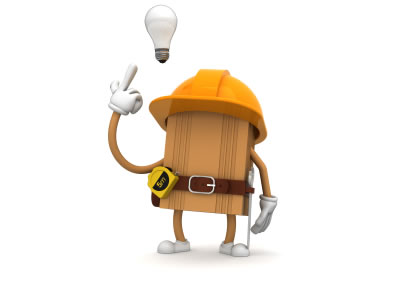 Whenever someone hears the phrase "Network Marketing" people either ignore the discussion or listen with great care because it may be something that they have been looking for. I remember the first time I went to an "opportunity meeting" and the strategy behind network marketing was pretty neat. When I find three or four to work the business seriously and they each find three or four and and it grows expediently. From all their efforts I will be making a commission.To tell the truth I was very intrigued and I registered the moment I could. I was only nineteen then and had no perception of even how to do it. So I got discouraged and I quit. I didn't even find one person to sign up under me. I let a few years pass and had a close friend provide the same opportunity and I decided to do it and not quit. I knew that this time I was going to make it happen no matter what.
So I got in, attended some training and really became a student in this industry. I started researching what the successful individuals were doing and chose to master each subject one at a time. I also started to read every book I could get my hands on that covered this industry.
The main reason why people fail at network marketing is they do not treat it as a business. I was surprised at this but recognized that I had done the same thing. I didn't put any effort in making it work and it didn't. Many people generally work it for a few months then give up simply because they didn't make any money. One thing that everyone seems to forget is network marketing is not a "get rich quick scheme". This is an actual business. The average business may take two to five years before they even make a profit. Now in network marketing normally it takes six months to two years, and some as short as 1 month to create a profit, due to the strategy of leverage.
Generally with any network marketing business or any type of business you need to be trained and everyone experiences a learning curve. Everyone usually think that they don't need education and even a one year old can do it. Well why aren't they making the money then? Do you think Robert Kiyosaki, Donald Trump or Robert Allen do not have an education in the things they're doing? Come on, let's get real here. If you want to succeed you must invest in an education. This is also a huge reason why people do not make it in network marketing is their lack of education. If you don't know how to work this business your first couple weeks or month then you really need to look into getting an education.
So what I want to do is just to explain some rules to the game of network marketing. Of course if you're married get permission and support from your spouse. That is extremely important and goes a long way.
Rule 1. Set a schedule. Typically 8 to 10 hours a week when you are starting.
Rule 2. Set Goals. I can not stress this enough. Know where you are going with this, paint a picture literally. I personally use something I call a "life cycle plan" it's my 1, 3 and 5 year goals. Write a Business plan.
Rule 3. Go to company trainings, attend online webinars and seminars, listen to archived recordings, or buy a training/coaching program which will ensure your success. Typically company trainings are needed for certain bonuses.
Rule 4. Work with a mentor for at least your first six months, someone who knows the business and can keep you on track.
Rule 5. Take action. This is the most critical rule of them all.
Whenever someone enters my organization or coaching, these are the first things we discuss. If you want to succeed at network marketing, you must follow these steps and you will succeed.