Building a MLM Downline – Why You Need Your Own Online Identity
To Build a Successful MLM Downline You Must Have an Online Identity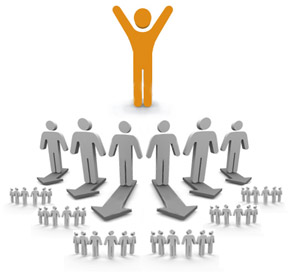 There are plenty of MLM businesses out there to choose from and many MLM business owners find that building a mlm downline has become increasingly difficult because of all of the competition. This is most likely because most MLM owners think that their business will succeed with only a website, an opt-in page to generate leads and some advertising. This is partly because many MLMs are marketed as "get rich while doing nothing" businesses, which couldn't be farther from the truth. If you want to be able to build a successful mlm downline, you need to build your own online identity.
Nobody is going to sign up to be part of your mlm downline if they don't know the value you bring to all the existing members of your mlm downline. They are more likely to find someone else online that they feel has the ability to help them succeed in an mlm business.
There are plenty of ways to build your online identity (and credibility).
Here are 4 Tips for MLM Downline Building
1. Participate in forums that are geared toward your target market. Don't limit yourself to sales pitches. Take the time to actively participate in the discussions being had on the boards. This will show other forum users who you are as a person and they are more likely to trust you and sign up to be part of your mlm downline.
2. Start a blog. Sure everybody and their dog has a blog these days, but blogs are a fantastic way to show your MLM prospects who you are. They are also a fantastic way to update the general public about the goings on of your mlm business.
3. Create a newsletter that people can subscribe to. You can use the subscription list as a mlm lead generator and once you've gotten a few issues out, start contacting your mlm leads and selling them on the idea of being part of your mlm downline.
4. Respond to every email, private forum message or blog comment you receive. This will show people that you are an active participant in the online community.
A lot of MLM is done online and if you don't have an online identity to attach to your mlm business, you won't be able to build your mlm downline. An online identity is what will set you apart from the thousands of other MLM owners out there.