FREE MLM Leads – The Top Ten Methods Revealed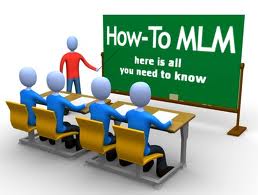 Learning how to generate your own FREE MLM Leads is crucial to the success of your MLM opportunity. By mastering the skill of generating FREE MLM Leads you will be able to show your team how to generate FREE MLM Leads which will ensure your long term success in the MLM Industry.
Below You Will Find The Top Ten Ways To Generate Unlimited Free MLM Leads
Method 1: Have a website with an "opt in" page! Your website can give an overview of your business and then simply say "to find out more, enter your email" and have that email forwarded to you. You now have one method of contacting that lead (their email). You can also use this method with phone numbers to generate free mlm leads.
Method 2: Create a newsletter geared toward solving the major problems in your industry! It doesn't have to be long. When people sign up for the newsletter, they opt in to being further contacted about your MLM business (make sure this is stated plainly on the newsletter registration page).
Method 3: Cold Calling. Keep in mind that if you are selling personal products and not business products, this process will be more difficult to create free mlm leads.
Method 4: Treat your e-mail signature as free advertising space and create a signature message that briefly introduces your business and invites people to contact you for more information. Each person who contacts you should be placed on your free mlm leads list!
Method 5: Send out a Press Release announcing your company. There are plenty of ways to send out press releases without spending a cent. What's more, each press release will contain your contact information which means that the free mlm leads will come to you instead of you tracking them down!
Method 6: Write some articles about the solutions to the problems that your product or service solve and submit them to free article directories. The articles can have your website information on them and people who are curious about your business will visit your website and register their information to find out more about your company creating free mlm leads.
Method 7: Networking. Many people go into MLM thinking that it is a great way to do business without having to do the "traditional" business building methods like marketing, sales and networking. This couldn't be further from the truth! To really succeed and get free mlm leads, you need to get out into your community and meet people. Each person you meet can then be turned into a free mlm lead!
Method 8: Business Referrals both online and off can be great places to find free MLM leads. Your business network probably has a lot of potential clients that would be interested in your services. Create a reciprocal relationship where you can share free mlm leads!
Method 9: Register your business with the search engines. Google's small business center is free to use and can be a godsend in sending free mlm leads your way. When you register with the Google business center, your business will appear at the top of search results for your type of business when people do local searches. If you attach your website's link to your listing, you won't have any trouble generating free MLM leads!
Method 10: Ask your current leads if they know of anyone else who might be interested in your products or services. The law of averages says that if you ask every one of your leads who else might be interested in your business; at least a few of them will give you a few names, numbers or email addresses!